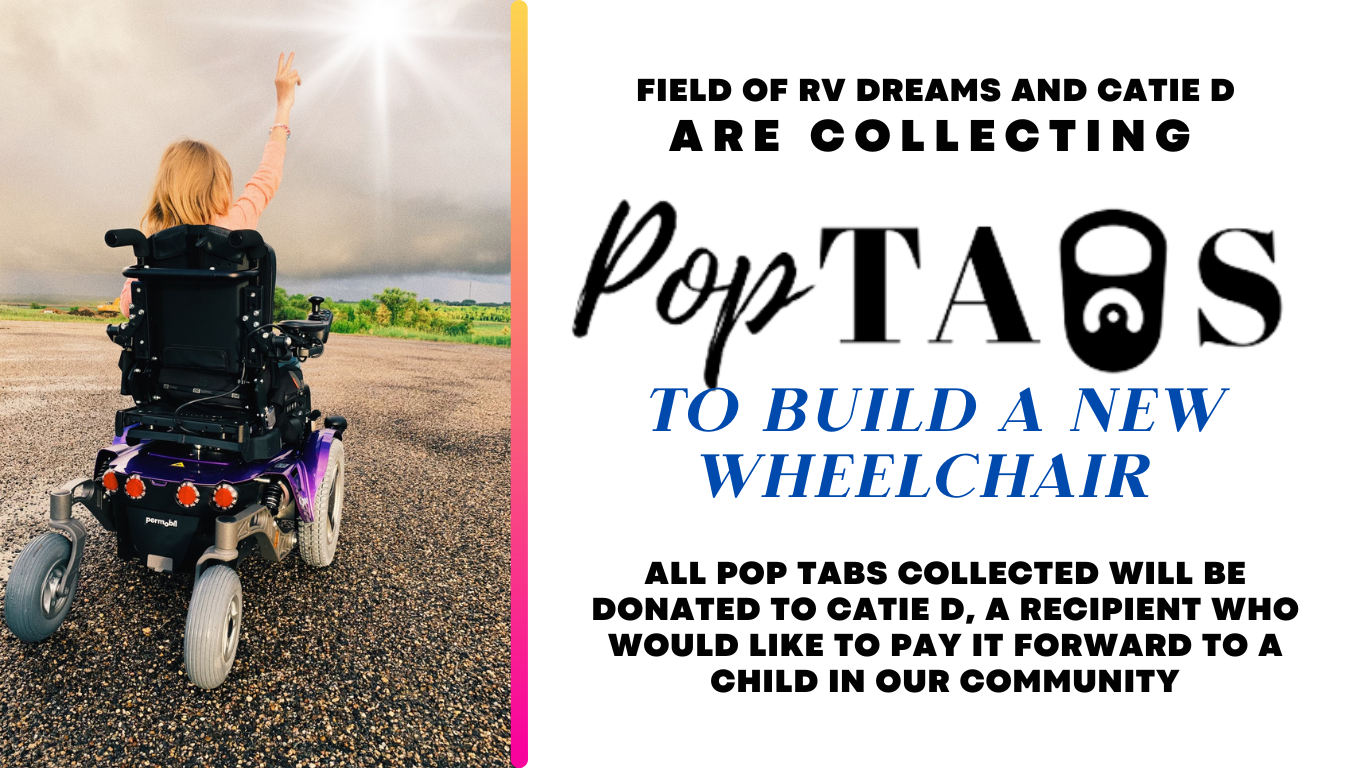 Field of RV Dreams is proud to support Catie Devolin, a recent recipient of a wheelchair, in her quest to collect enough Pop Tabs to build another wheelchair for a child in need in our community with Cerebral Palsy.  Catie Devolin has a heart of gold, who loves hockey and spending time outdoors with her older siblings, and she has inspired all of our staff with her inspiring and positive spirit.

Please deliver your pop tabs to Field of RV Dreams, located at 45 Kingsview Rd SE, Airdrie, AB. We are open 9AM-5PM Monday-Saturday. Any questions, please Call or Text us at 403.262.2121. 

EVERY TAB COUNTS TOWARDS OUR GOAL.  THANK YOU FOR YOUR SUPPORT!