Excellence In RV Service
The Field of RV Dreams Service Department will service your RV in the timeliest manner, using our licensed technicians, state of the art equipment, and a friendly can-do attitude. 
Our RV repair staff is trained to service all your RV needs and our service work is guaranteed.
The Field of RV Dreams Service Department will get you ready for your next adventure! 

Field of RV Dreams Service Hours, Open Monday - Friday: 9:00am-5:00pm 


Ready To Roll Special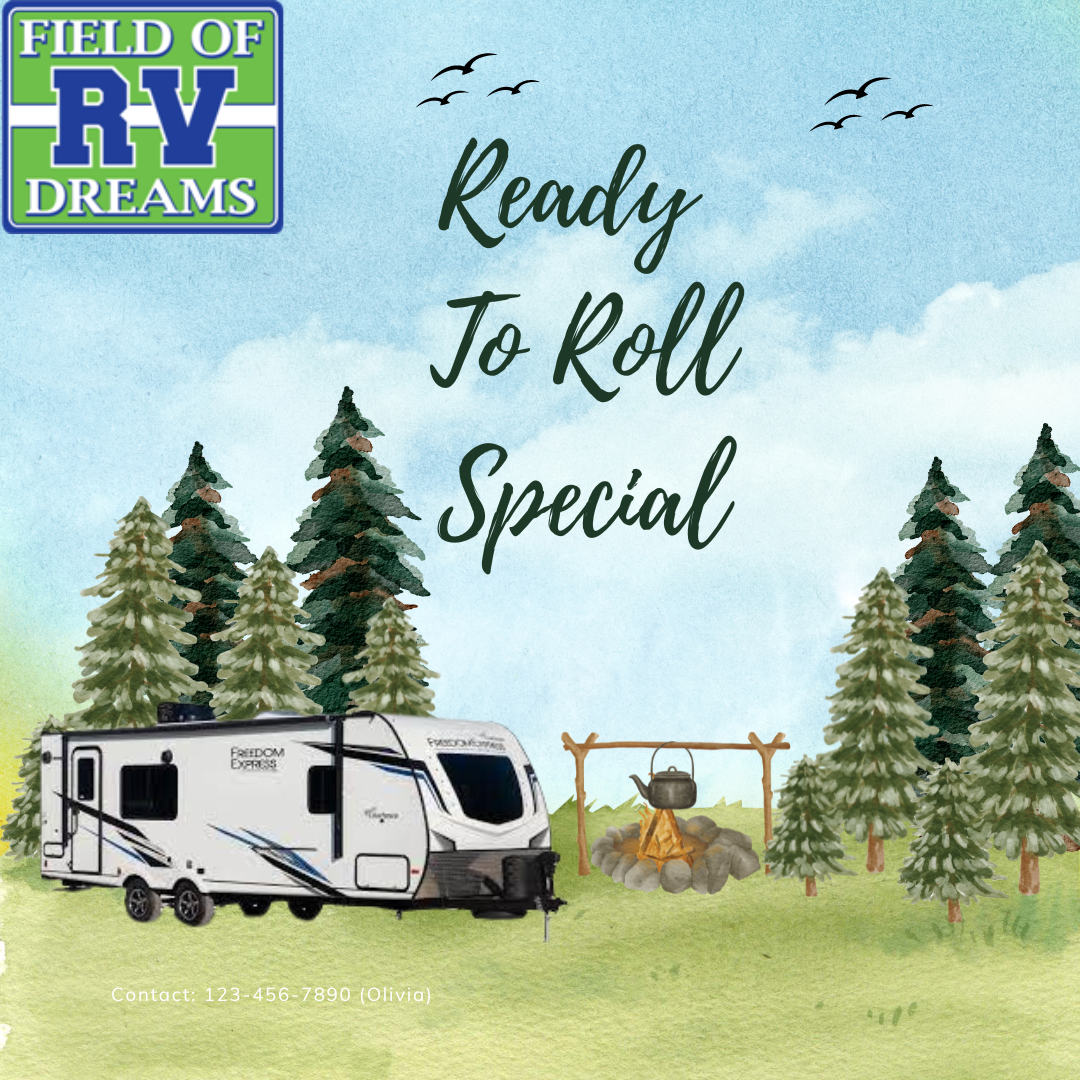 Spring into summer with our Ready to Roll Special! 

DEWINTERIZE
PRESSURE TEST FRESH WATER SYSTEM
LEAK TEST PROPANE SYSEM
LIGHT ALL APPLIANCES
INSPECT EXTERIOR SEALS (ROOF AND SIDE WALLS)
TEST EXTERIOR LIGHTING OPERATION
TIRE PRESSURE CHECK
INSPECT TIRE TREAD WEAR
Only $199 
*Not applicable to motorized RVs 
**Extra charges may apply to units with a washer/dryer, ice maker and/or dishwasher 

Come in today for a free estimate on any repair, or click this link to Request A Service Appointment Online. 
RV Parts and Accessories
Field of RV Dreams has a great selection of in-stock RV parts and accessories for every need, or you can shop from our online Parts Catalogue and we'll ship your order right to you.

And, if we don't have what you're looking for, we'll find it! We'll source the best choice of product and order it factory direct to get it to you right away.

Happy Camping!